Lightening Bug
6 Flies - $16.50

A small mayfly nymph imitation with lots of glitter and glam! This little pattern will grab a fish's attention and give them quite a jolt when you set the hook.

A great prospecting nymph for year round. It's especially effective when mayflies are emerging.

2 sizes and various colors to choose from.



---

Pattern Recipe and Notes:

Hook: Curved Scud size 14-18
Tail: Pheasant Tail or Hackle Fibers
Body: Angora Dubbing
Rib: Flat Mylar
Thorax: Angora Dubbing
Head: Silver Bead

Try a variety of colors for the body. Experiment with the rib spacing. I like a lot more of the dubbing showing through than the standard pattern which only uses dubbing at the thorax and has a full mylar body with wire ribbing over wrapped. This pattern fishes well dead drifted as a searching pattern.


---

December 2018

Fish Species:
Steelhead
Rainbow Trout
Cutthroat Trout

Bug Species:
Various Caddis
Various Mayflies
Various Stoneflies

Fly Patterns
Metal Butt Skunk (Steelhead)
Bunny Matuka (Steelhead)
Skinny Thor (Steelhead)
Leggy Stone (Trout)
Possie Bugger (Trout)
Soft Hackle (Trout)
Lightening Bug (Trout)



Full Report

Proud Supporter of:



and:



Hydroplots:

North Santiam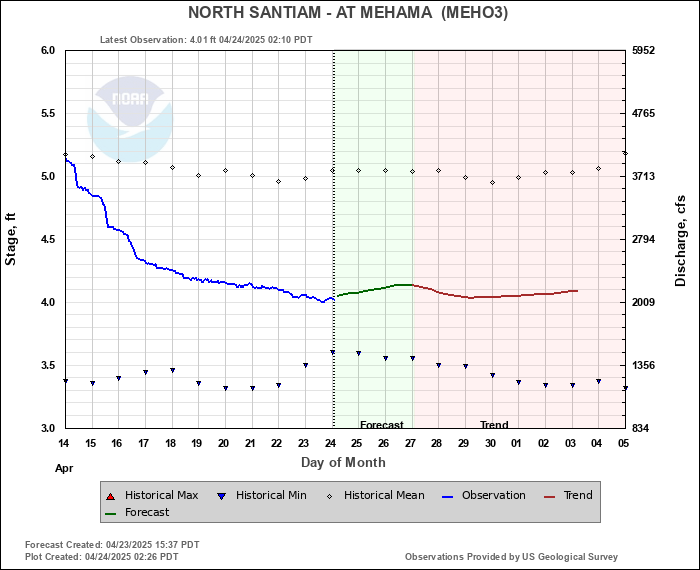 Nestucca Tides