Possie Bugger
6 Flies - $18.00

A guide favorite in the Pacific Northwest used year round. Think of it as a Beadhead Hare's Ear on steriods!

This fly is heavily weighted with lots of flash and sparkle to get a fish's attention, yet buggy looking enough to signal food.

A great year round nymph for prospecting. Pair it with a Yak Caddis for a deadly hopper/dropper rig!



---

Pattern Recipe and Notes:

Hook: Standard Nymph size 8-12
Tail: Australian Oppossum Fur
Body: Australian Oppossum Fur
Rib: Copper Wire over Holographic Tinsel
Hackle: Partridge, Pheasant, Hen Neck
Thorax: Black Angora or Antron dubbing
Head: Copper Bead

Tie in Tail, Rib and Body, then lay in the holographic tinsel down each side before wrapping the rib forward so the tinsel is bound in between the body and rib. I prefer to clip the fur directly from the skin and mix by hand for a very buggy looking dubbing.. This pattern fishes well dead drifted and on the swing. Let 'er dangle too!

I start the year fishing the smallest version (#12) and progressively move up a size as the season progresses, ending with the Size 8 in the fall.


---

December 2018

Fish Species:
Steelhead
Rainbow Trout
Cutthroat Trout

Bug Species:
Various Caddis
Various Mayflies
Various Stoneflies

Fly Patterns
Metal Butt Skunk (Steelhead)
Bunny Matuka (Steelhead)
Skinny Thor (Steelhead)
Leggy Stone (Trout)
Possie Bugger (Trout)
Soft Hackle (Trout)
Lightening Bug (Trout)



Full Report

Proud Supporter of:



and:



Hydroplots:

North Santiam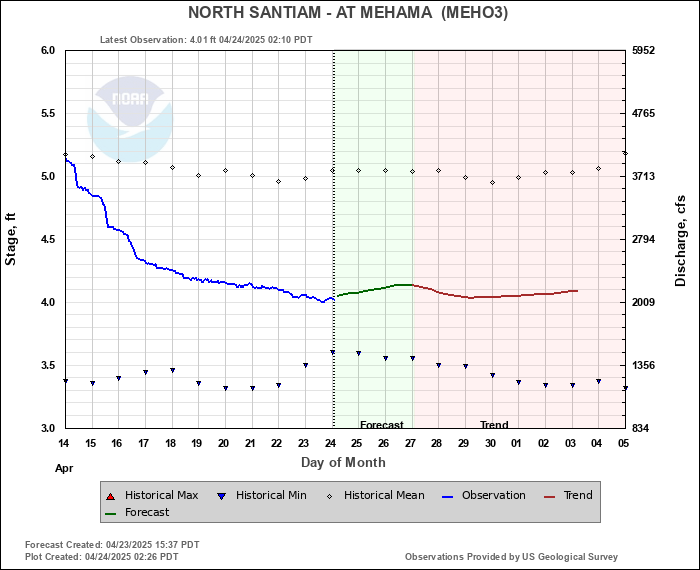 Nestucca Tides